Most Favored by Entrepreneurs! INCE Capital Won Awards of 36Kr
36Kr Venture Capital Research Institute released the 4th Top 100 List of "China's Most Popular Investment Institutions/Investors for Entrepreneurs" and the List of Investment Institutions/Investors in Eight Major Innovation Economic Areas. INCE Capital has been recognized in many important areas:
INCE Capital
Top 100 Most Favored Venture Capital Institutions in China 2021
JP Gan, Founding Partner of INCE Capital
Top 100 Investors Most Favored by Entrepreneurs 2021
Top 20 Investors in China Consumption Sectors 2021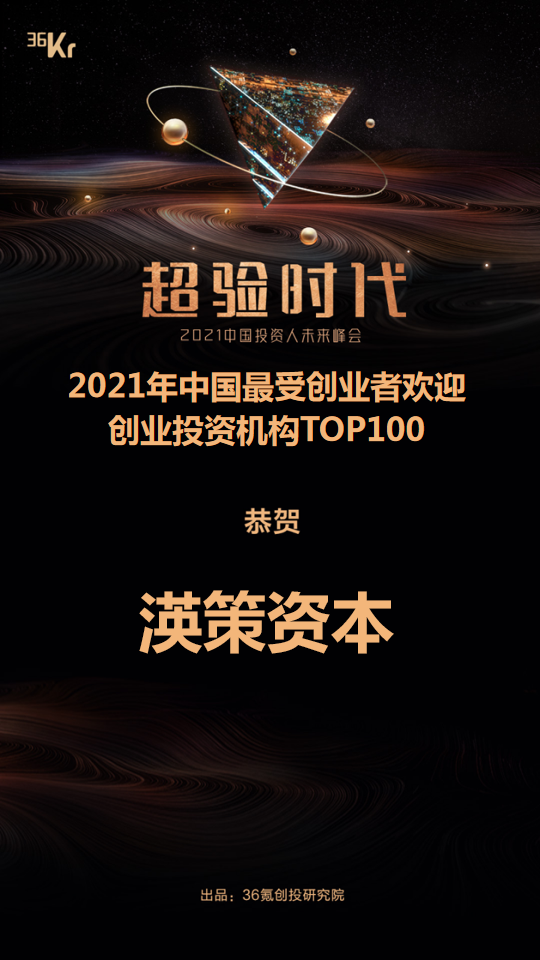 36Kry Venture Capital Research Institute takes the performance of investment institutions and investors in four dimensions of fundraising, investment, management, and withdrawal as the evaluation basis (accounting for 80%), supplemented by a 10-day "Pick your favorite investor/investment institution" voting for entrepreneurs (accounting for 20%). The list is put together based on the comprehensive rating results.