INCE Capital Continued to Invest in PETKIT's D Round of Financing, Which Closed $50m
PETKIT, a portfolio company of INCE Capital, has announced the completion of 50 million US dollars financing in its series D round, with follow-on investment from long-term shareholder INCE Capital.
Guo Weixue, co-founder and CEO of PETKIT, said that after this round of financing, PETKIT would further strengthen the concept of pet raising through science and technology, increase investment in research and development, and continuously improve the welfare of small animals through constant innovation.
JP Gan, a Founding Partner of INCE Capital, noted, "INCE Capital is optimistic about the investment in the booming pet industry under the consumption ideology of Generation Z. PETKIT's new intelligent products and full range of pet care services have gained a good reputation in solving the key issues in keeping pets. We expect PETKIT to reap even higher growth as it continues to innovate; we also believe that under the leadership of its experienced founding team, PETKIT can develop into a bigger and stronger global platform."
This round of financing was led by Sofina and CDH Investments, with follow-on investment from long-term shareholders GGV Capital, Qiming Venture Partners, Atlas Capital, INCE Capital, and Kunyan Capital. Investarget acted as the exclusive financial advisor of the investment.
Founded in 2013, PETKIT, a pioneer in intelligent pet products, has successively launched best-selling products, including intelligent water dispensers, intelligent feeders, and intelligent toilets. Up to now, it has laid a product line covering "eating, drinking, lodging, traveling, cleaning, and playing," comprehensively enhancing pet welfare and young users' experience.
At present, PETKIT products are selling to over 30 countries. Its enormous product strength and brand power have made it the domestic intelligent product sales champion for many consecutive years. With its overseas and domestic sales keeping soaring, PETKIT has become the No. 1 brand of intelligent pet products.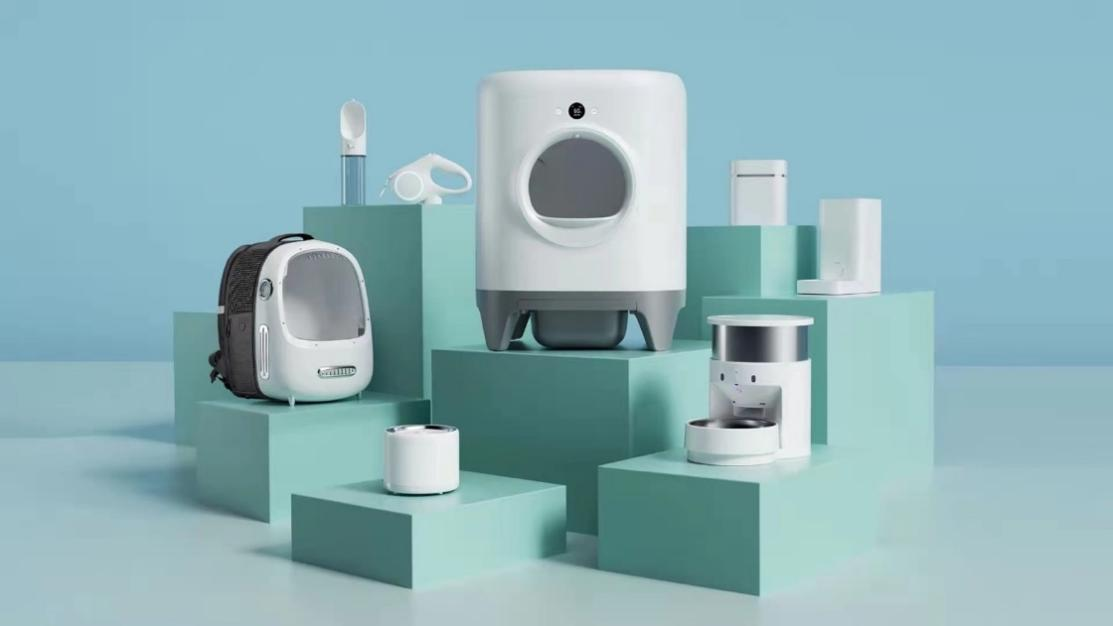 PETKIT has started to lay out an off-line pet store chain since 2018, stepping into its 2.0 era. As an indispensable part of pet-keeping life, pet stores have long faced stubborn problems such as inadequate services, poor hygiene, and low consumer satisfaction. PETKIT has elevated its services, practitioners' happiness, and consumer satisfaction through service innovation, systematic management, and digitalized operation system. For example, PETKIT uses its self-developed disposable environmental-friendly towels in all stores to avoid cross-infection in pet washing and care, which is the first of its kind in the industry. Moreover, the digitalized whole-chain solution of PETKIT has dramatically improved the operational efficiency of practitioners and consumer experience. For example, the condition of pet boarding at stores can be automatically synchronized to consumers' applets in real-time to facilitate them to check it up.
PETKIT has multiplied rapidly nationwide by virtue of its long-standing reputation for robust quality and efficient operation and management structure. As of August 2021, the number of signed chain stores of PETKIT has reached 1,500, ranking the first in China.
In the future, PETKIT, as the benchmark enterprise in the pet industry and China's PetSmart, will usher in its 3.0 era by making efforts in three dimensions.
o It will continue to increase the investment in research and development of self-developed intelligent SaaS systems, efficiently linking the user terminals, business centers, and supply chain background, and providing one-stop comprehensive digital management for national chain stores.
o With over 20,000 SKUs for sale and over 150 suppliers, it will further open its supply chain platform to empower stores.
o It will continue to build a trustworthy one-stop pet service brand, boosting industry efficiency and enhancing consumer experience with the innovative cooperation model of "pet store + hospital + products".