2020 for JP Gan: the INCE Trio Finally In Place
How's everything going in INCE Capital?
In just less than three months last year, INCE Capital raised 352 million U.S. dollars at a rapid pace from the date of its establishment on July 1 to the official announcement of the first fund on October 22. Over the past one year, INCE has not only unexpectedly outperformed by completing a fundraising blitz and being oversubscribed, but also invested in 10 projects in one year, indicating the fact that it has been moving along on a right track.
A few days ago, the three founding partners of INCE Capital, JP Gan, Steven Hu and Stella Zhou who joined the team in 2020, were interviewed by PEdaily, sharing stories of their first-year battle at INCE Capital.
With his experience in the industry for over 20 years, JP Gan does feel that the golden age of investment is actually coming. The INCE team is well-prepared and ready to go.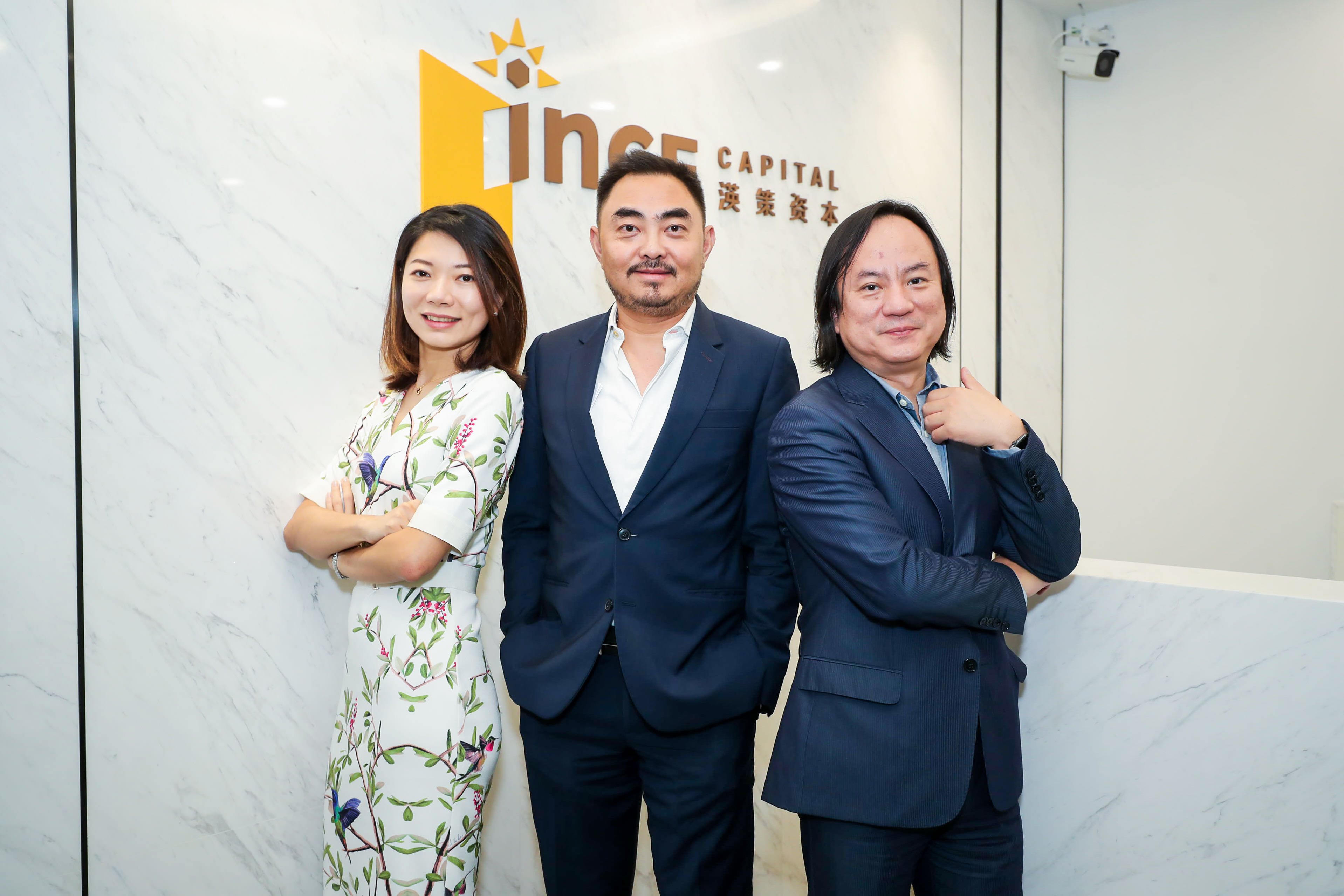 Making moves amid the epidemic,
INCE committed the largest single investment of the year
In the past year, this VC rising star has begun to build its presence in the outside world with investments made one after another.
In early 2020, everything became unexpected. "We were a bit hesitant when the pandemic began, but seeing the fast-growing trend of some sub-sectors pushed us to make decisive moves." JP Gan cut to the chase. With the hot money from investors they just received and even though the external business environment is tightening, INCE Capital is keenly aware of the opportunities in the rise of industries such as consumption and technology which happen to be the fields they can leverage well. INCE must go ahead and do something.
During that time, the largest single investment made by INCE fell in the online education industry. "EEO (ClassIn) is a company typically selected from a long list to a short list of projects by taking the initiative to conduct research-based industry analysis." Steven Hu, who is based in Beijing, led the project, and "stayed tight on it" all the way.
The pandemic began during the Spring Festival when the team was in-between projects. Therefore, INCE decided to spend more time in industry research. The first thing to do was to look into the best-performing industries during the coronavirus crisis, such as video conferencing. After research, they realized that this was still an opportunity for giants which left minimal room for startups. On the other hand, online education is quite the opposite. In such a complex, trillion-dollar market, there are many companies, large and small, if different dimensions and categories are looked at. Deep water means more fish living in it. However, acting blindly is always a taboo. INCE Capital has chosen one of the niche fields-they believe offline educational institutions going online is going to be an inevitable trend amid the pandemic. There are a group of companies that specialize in bringing online services for offline institutions.
After in-depth research, they found that the market is tremendous. As Steven Hu recalled, "We made some talks with those companies in general. From the data point of view, these companies have achieved rapid growth in the short term, among which EEO showed the fastest." JP Gan added that EEO's revenue in February and March this year had already exceeded that of the same period.
However, what response INCE Capital, who showed interest to offer an investment, received back then was: EEO did not need financing. They could talk about it after the epidemic is over. Steven Hu felt that he couldn't wait and there would be no chance left by the time when the pandemic ends. "I should say that was a very wise judgment as I recalled." He said. On March 10, Beijing office was able to resume work partially and Steven Hu promptly scheduled a meeting with the EEO team with his mask on.
"At that time, they were extremely busy, too busy to meet with us. But we insisted. And we were well aware of not asking ridiculous questions like "Could you introduce your products?" because that would lead us to an end game. You will never impress the company unless you know them well enough, or even way more than they do." EEO was finally impressed by INCE with all the research it did. Two companies have basically the same vision for EEO's five-year plan, and it is the common ground they share that makes cooperation easier. "No FA was involved and neither was follow-on investment. We did it all by ourselves. I know some PEs approached them after that but it was probably too late." Steven Hu was feeling proud.
This was not the first project in which INCE Capital invested. INCE landed their first and second investments in the consumer sector, on ShihuiTuan and PetKit. ShihuiTuan is a community group buying project has achieved a major breakthrough this year, and PetKit, a pet retail store with chain online and offline, has witnessed soaring business volume. The investment and research work were all done before the pandemic, following the same approach: narrowing down the play field through industry research. This logic always remains unchanged.
Today, INCE Capital has continuously invested in more than 10 projects, including ShihuiTuan, PetKit, Black Unique Group, EEO, KK Group, Yuanxin Technology and Wuhan Mindsemi etc.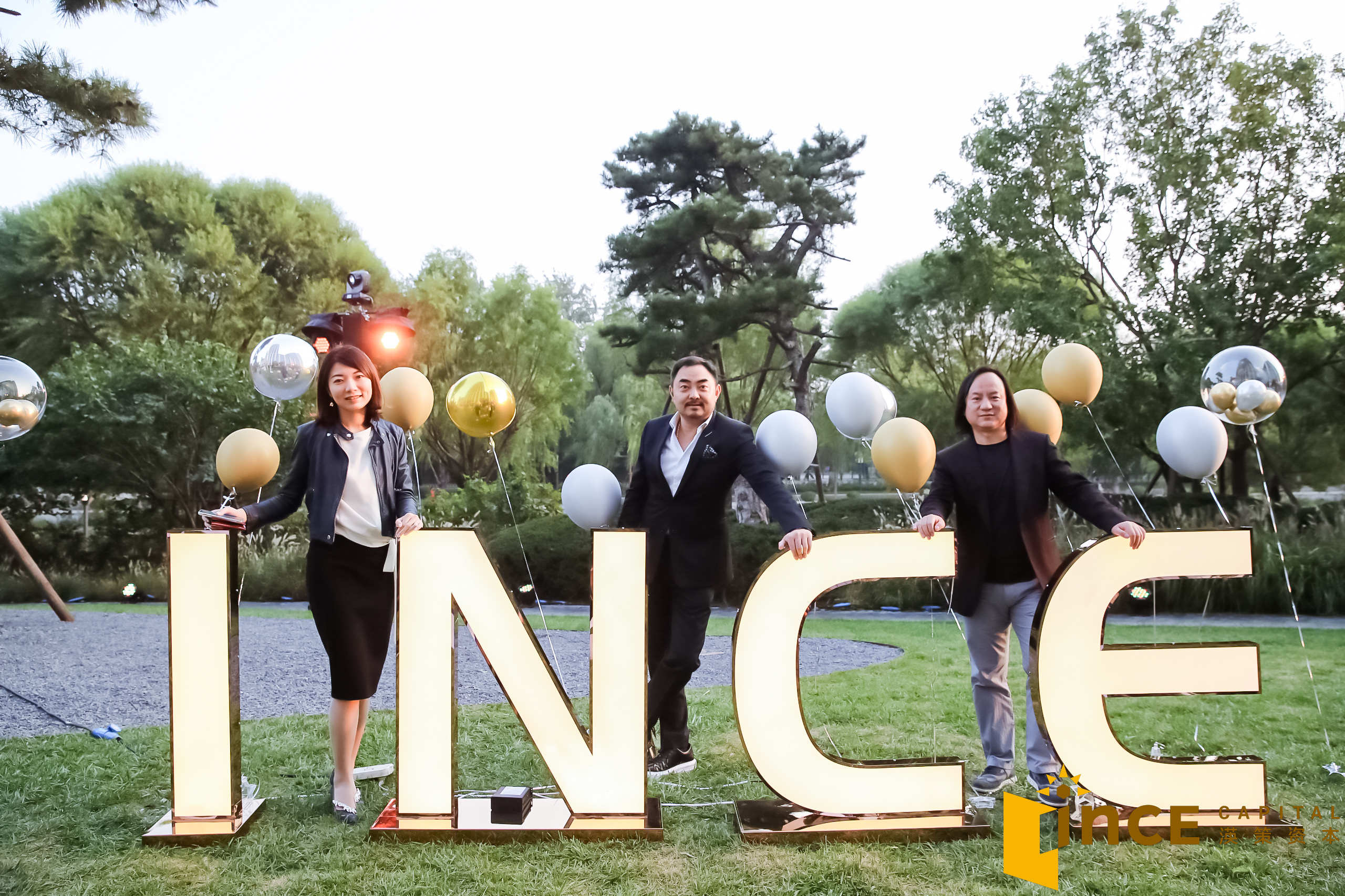 The persistent enthusiasm of the founding team members on entrepreneurship:
JP Gan, Steven Hu, Stella Zhou presented the story of "Friends"
Although INCE Capital is a new-born VC firm, it has brought together three old partners who are always in sync and complementary with each other.
This year, Stella Zhou, the former partner of Qiming Venture Partners, formally joined INCE, which marked a milestone that three founding partners, namely JP Gan, Steven Hu and Stella Zhou have all been in place.
Back in 2010 when Stella still worked for Qiming Venture Partners, she successfully took part in the star projects such as Mogu, Mafengwo, Wacai, Tuhu, Lagou, Miaoshou Doctor and musical.ly, making her the youngest principal and partner in the firm. It was JP Gan that brought her to the team after an interview. From Stella's point of view, her 10 years at Qiming was a time period to get her foot in the door of the industry and to build up her investment experience and knowledge structure.
"I was actually quite shocked when knowing that JP and Steven decided to start their own business, but my second thought told me that it was not a surprise at all because JP has always been very energetic and decisive. Choosing a better place to work on one's own business seems an attractive option to me. I have been working with JP for 10 years, and 6 years with Steven. There were times when adjustments were needed and when we got along with each other well. So after receiving his invitation, I accepted it without hesitation." Stella addressed. The constant enthusiasm for startup attracted her deeply.
Ten years later, joining the new VC firm founded by two old partners who Stella had worked together for many years again was a "re-startup" journey for her. It marked a beginning of a new stage in her life as well as the arrival of even greater challenges. "Like the entrepreneurs we invest in, we ourselves are also very entrepreneurial. This is where INCE started from." Stella continued. What has been passed down is the consistent principle of ensuring the high quality of every project.
Knowing each other for 16 years, Steven Hu and JP Gan both are "veterans" in the investment industry. Steven is a pioneer in the Internet industry in China, who was previously a partner with Qiming Venture Partners and the CEO of Ourpalm Ltd. Steven and JP worked together on the fundraising round for INCE Capital last year. When raising funds in the United States earlier, Steven posted a WeChat Moments recalling, "We worked 10 days in a 14-day trip, attended 24 LP meetings, traveled across 13 states and 17 cities in the United States, took 11 flights, rode on trains twice, and drove for 2,400 kilometers." He jokingly recounted, "We are like 'experienced driver with new driver's license' when founding INCE."
JP and Steven, both old friends and new partners, had an extremely full agenda in the US, being occupied in meetings in relays, from one place to another.
This is an old team, but also a different team, which needs to be integrated in their respective personalities and styles of different strategies.
JP Gan has been through different cycles in the VC industry and experience has become his greatest strength, be it in the Internet or investment field. Stella has more of an aggressive personality and "stubborn" as she commented herself. JP added that Stella is very good at overcoming difficulties. "What impress me most is her ability and enthusiasm to conquer hardships and never let go of any opportunity." JP remarked. Steven, on the other hand, stays level-headed and rational. JP believes that with Steven's many years of operating experience, he is competent in the distribution and adjustment of organizational structure, and at the same time is full of enthusiasm. Plus, he even has his own rock band. In Stella's words, Steven is "very approachable and entrepreneurs often like him very much."
In fact, no matter where an investor settles down, his/her roles never change. After joining INCE, Stella has been looking for new projects non-stop. Working hard is her signature with concentration on research of one field to pick the best one or two projects from each play field. Stella made a leading effort in investing Yuanxin Technology.
The golden age of investing is here
which requires one to "feel full of energy"
Being referred to as the "New Prominent Fund", JP Gan felt satisfied.
"Being new pushes us to find ways to innovate and come up with new investment hotspots and methods. Competition is the source of innovation. The more competition the new fund faces, the more effort and innovation it needs. " He stressed.
In terms of direction, INCE Capital focuses on technology-driven Internet consumption, as well as technology that empowers enterprises and individuals from a consumption perspective. This is what they have been good at previously, and it is a rather competitive field.
Steven believes that VC is a typical industry where experience counts, so it is suitable for someone as a lifelong career, unlike programmers. Although the fund is new, it is steered by experienced sailors. Innovation is important, but gaining experience is also an essential step for investors.
In 2020, the venture capital environment has become increasingly complex, JP Gan pointed out otherwise that, "I think this is the golden age of my 20 years of business." He further explained that in the past 20 years, people often complained about the struggling exit of RMB funds or the poor overseas market of USD funds, etc. However, with today's preferential policies, the entire market environment is more VC firm-friendly while channels for exit have also been gradually expanded, "As long as venture capital can exit smoothly, everything else will be fine. The more exits come with more LPs to be introduced to new funds. This is what a positive cycle looks like."
"We are now under a status where everyone is raring to go, hoping to achieve sound performance returns." Stella said. Steven Hu also maintained that, "I have had four entrepreneurial experiences. It naturally gives you a sense of excitement. I just perfectly know the feeling of being full of energy."
Such excitement has been pushing the team to move forward at full tilt. JP Gan shared an interesting anecdote: "We didn't have a qualification certificate from the Asset Management Association at the beginning, because it is not a must for USD fund business. But our three partners, one principal and two investment managers signed up for the exam together, and we all passed at the same time. Now we are a registered team."
As for other obstacles that may appear on the road to investment, their attitude is to roll with punches-"Anyway, fighting monsters and clearing the game is also part of the joy of life." JP Gan smiled.