HOME
/
NEWS
/
INCE INVESTMENTS
/
INCE portfolio company PhiGent Robotics secures RMB 100 million in second closing of round-A financing
INCE portfolio company PhiGent Robotics secures RMB 100 million in second closing of round-A financing
Autonomous driving solution provider PhiGent Robotics announced on August 15 it obtained an investment of RMB 100 million in the second closing of its round-A financing. The first closing was led by INCE Capital.
The founding team of PhiGent Robotics are experienced in starting a business and breaking into the market thanks to their service in DeephiTech, Horizon Robotics, and other outstanding AI startups. Additionally, core team members have come from top global companies in AI algorithms, software, chips, as well as leading OEMs and Tier 1 suppliers.
In less than one year of establishment, the company has built a team of 200 employees and is attracting more industrial experts to join its R&D and service centers in Beijing, Shanghai, Hangzhou, and Suzhou. This round of financing will accelerate the landing of another center in Shenzhen to serve major OEMs and Tier1 customers in South China.
PhiGent Robotics offers next-generation autonomous driving solutions centered on visual 3D understanding. Its advanced self-driving solutions can perceive over 100 types of targets, with all indicators in the front rank of the industry. Moreover, the adaptive cruise control (ACC) in full-speed range has achieved the top rating of Euro NCAP 2023.
The company's binocular vision radars, equipped with self-developed algorithms, support resolution ranging between 2MP and 8MP as well as flexible configuration of 60°/100°/120° field angles. The solution allows synchronous output of point cloud and depth map, detection and output of various targets, and pixel-level depth detection. With the supporting tool chain, it forms a better differentiated solution for the front perception of autonomous driving.

PhiGent Robotics is going to deliver autonomous driving solutions featuring ACC and Highway Pilot to leading carmakers in the second half of this year. Its self-developed binocular vision radar products, which have been fully functional since June 2022 and acquired over 50 automotive qualifications, will be officially launched at the end of the year as a factory installed option for OEMs. In 2023, the company will realize the pilot functionality throughout the driving course, the integration of driving and parking systems, and point-to-point autonomous driving.
In particular, PhiGent Robotics has joint hands with strategic partners to build an autonomous driving ecosystem. It has rolled out a scheme to mass produce L2++ autonomous driving vehicles in less than three months. This marks the first autonomous driving solution based on Horizon Robotics Journey™ 5 and is expected to expedite mass production.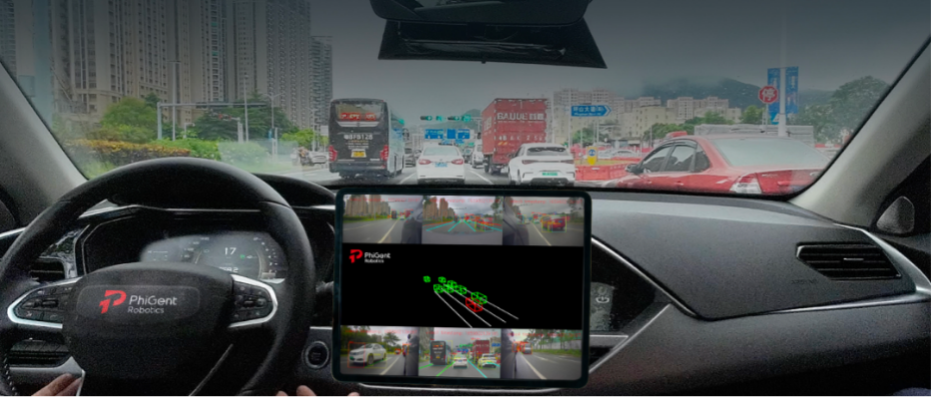 The second closing was jointly led by Shenzhen Capital Group and Houxue Fund, while GSR Ventures continued to raise its shareholding. It has merely been three months since the first closing of USD 30 million.