INCE Invested in FeiLiu Tech Which Closed its A1 and A2 Fundraising at Over 200m Yuan
FeiLiu Tech, an AI-powered flexible provider of apparel supply chain services, just closed its A1 and A2 rounds of fundraising at over 200 million yuan within 3 months in 2021. INCE Capital invested in the company during the A2 round.
GGV Capital led the A1 round, followed by ByteDance. During the A2 round, GL Ventures took the lead, followed by Wu Capital and INCE Capital; GGV Capital and ByteDance, who participated in the A1 round, continued their investments, and SB China Capital who led the pre-A round also made a follow-on investment. Mountain View Capital served as the exclusive financial advisor of the investment.
As noted by Stella Zhou, Founding Partner of INCE Capital, "Many innovative models and sales channels have sprung up in the supply chain of the apparel industry over the last decade and more, such as the flourishing e-commerce platforms which build direct connections with customers, KOLs who play a powerful role in marketing, brands which linked online and offline, and independent brands which go abroad successfully. However, we had not seen underlying innovations to the apparel supply chain. FeiLiu Tech fills the gap. Its comprehensive capability in developing a flexible apparel supply chain is enabling the rise of Chinese brands. Such innovations are what INCE Capital has been looking for to enable industrial internet, and we will pay constant attention to this field."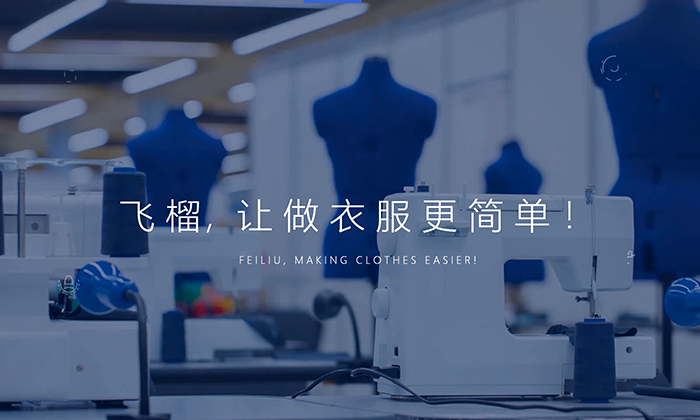 Established in 2016, FeiLiu Tech is specialized in the AI-powered apparel supply chain. By far, it has provided small-lot and quick-response SaaS products and S2B2C supply chain services for thousands of domestic garment factories, designers, live streamers, and brands. Boasting a huge volume of data, diversified scenarios, and strong computing power, FeiLiu Tech can help brands and small and medium-sized businesses quickly match with factories on the one hand; on the other hand, it can help traditional garment factories to reduce costs and improve efficiency as it enables them to produce samples in 5 days, start production in 7 days and realize reorders in 3 days, improving the production shift rate by at least 30%.
In terms of business areas, FeiLiu Tech covers all clothing categories. Its clients include Adidas, Nike, Skechers, Kappa and other global brands as well as globally renowned e-commerce platforms such as SheIn. Meanwhile, FeiLiu Tech has been actively expanding in the live streaming field. It has provided quick-response supply chain services for many MCNs, hundreds of small and medium-sized lives streamers, and a number of online influential brands.
In terms of business model, as a To B company, FeiLiu Tech charges clients a certain percentage of service fees and SaaS fees. Looking forward, FeiLiu expects a ten-fold increase in revenues this year as the huge apparel industry has an annual output of over 4 trillion yuan, of which over 2 trillion come from garment sales and about 1 trillion from apparel production. Especially, the demand for small-lot and quick-response services totals at least one hundred billion yuan.
According to Dr. Sean Fei, Founder of FeiLiu Tech, the establishment of FeiLiu Tech is to solve pain spots of the apparel industry: influential live streamers are in fashion, generating a large demand for small-lot and quick-response supply chain services, but most small and medium-sized live streamers have trouble in finding stable service providers. Meanwhile, over 400,000 traditional garment factories are facing a shortage of labor, excess capacity, difficulties in meeting fast, efficient and high-quality requirements for quick-response production. Over a long time, Chinese garment factories followed a large-lot production model and traditional production lines depended heavily on skilled workers; inefficient upstream suppliers made it difficult to control the costs of frequent small orders. All these mean that an intelligentized revolution is needed.
Dr. Sean Fei was an AI expert at IBM Watson Research Center, and he and other founding members of FeiLiu Tech had nearly 20 years of experience in providing quick-response supply chain services for Zara, Uniqlo and other global apparel brands. Since the founding of FeiLiu Tech, Dr. Sean Fei and his team have taken great efforts to develop SaaS products that integrate data, scenarios and computing power. Such intelligent products can help domestic garment factories to reduce costs, improve efficiency and realize quick-response production. For example, the AI Brain, a product of FeiLiu Tech, controls the full process from quoted purchase to the final product, which can largely improve efficiency and cut costs of factories. For some categories with complex processes such as jackets, this product can improve the efficiency by 60%. Besides, the AI SaaS system developed by FeiLiu Tech is rather easy to learn and deploy and usually can be put into service in 3-5 days.
According to Dr. Sean Fei, the funds raised through the A series will be mainly used for team development, product R&D and iteration as well as marketing. By far, FeiLiu Tech's presence has expanded in over 60 cities around China; it has set up R&D and marketing centers in Wuhan, Guangzhou, Hangzhou, Qingdao, Wuxi, Huzhou, etc.; it has established partnerships with more than 1,000 factories, capable of providing manufacturing of all apparel categories. Actively going abroad, FeiLiu Tech takes on a mission of "world is our factory. FeiLiu, making clothes easier!"