HOME
/
NEWS
/
INCE INSIGHTS
/
Steven Hu delivers a speech at the Trend Summit, 2019 WISE King of the New Economy
Steven Hu delivers a speech at the Trend Summit, 2019 WISE King of the New Economy
Source: 36kr
On November 26-27, 2019, 36Kr held the 2019 WISE King of the New Economy at the Beijing International Convention Center, where more than 100 representatives of the new economic community were invited to cast the spotlight on disruption and integration brought by new industries and scenarios to traditional sectors, meanwhile connecting market players such as startups, Internet giants, investment institutions, local governments, and traditional companies, and directing attention on the growth and development of future "kings of industries".
Steven Hu(胡斌), a Founding Partner of INCE Capital, delivered a keynote speech at the summit entitled "The Capital Winter Is Not Coming".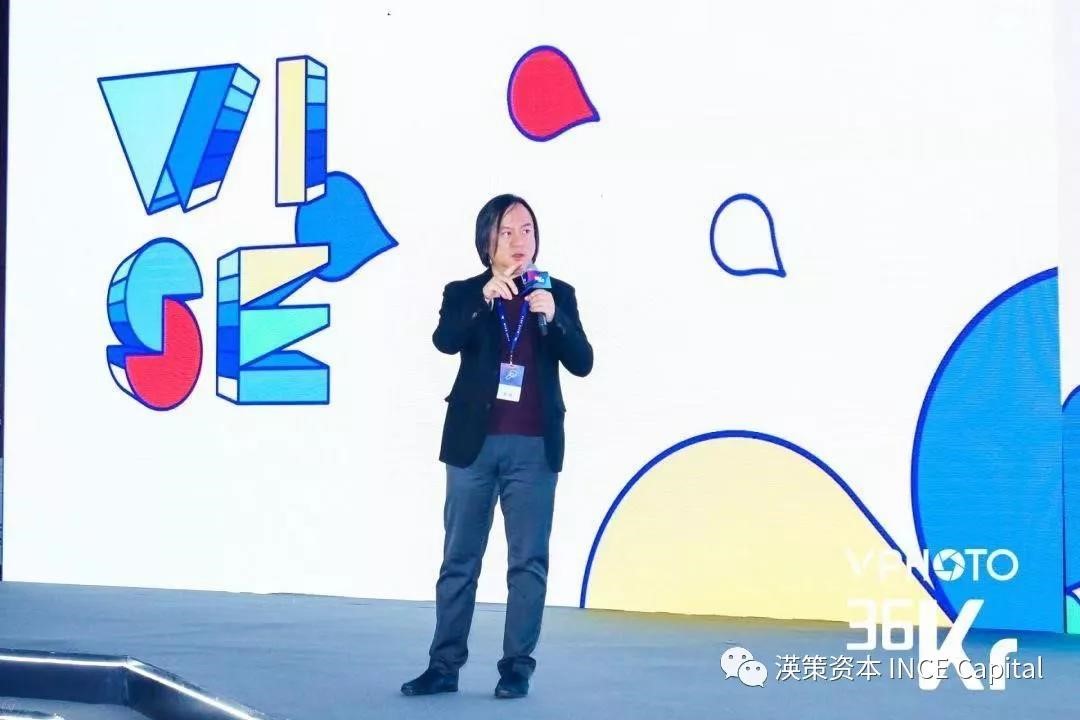 Following are excerpts from the speech: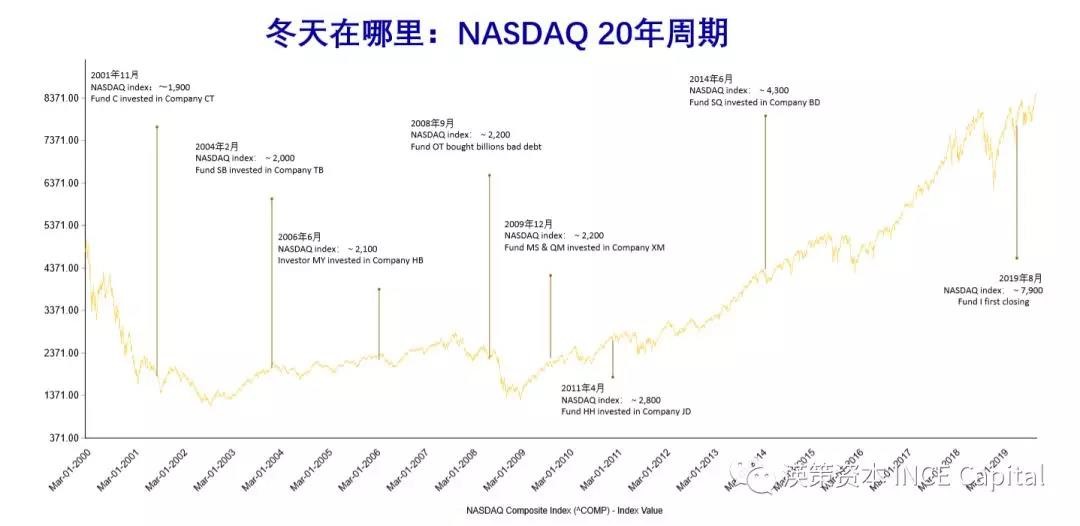 This is the Nasdaq index curve from March 1, 2000 to now.
In 2000, a few Chinese Internet companies began to go public. CDC, Sina, Sohu, and NetEase were successively listed on NASDAQ. The burst of the Internet bubble followed soon after, which basically saw the index plummeting directly from 5,000 to less than 2,000. That was a truly horrible winter.
However, it turns out that many great companies were born under the context of economic downturn and harsh market environment. If you take a look at this chart, the secondary market is actually not heading downwards. Instead, it looks pretty good. But why do we feel the cold? It is mainly due to the "chilliness" perceived in the primary market, which results from the somewhat over-investment about three to four years ago.
There are still many areas where trade-up in consumption is actually happening, which wouldn't occur in the past decade or more, because the timing was not there by then. In the future, more trade-ups in other consumption areas will come along when the right timing shows up. For example, the pet industry. Do you know what category achieved the highest GMV during the "Tmall Double 11 Imported Goods Sale"? Cat food took the first place in sales; baby formula the second. More money is spent on cats than on people. This is a typical consumption trade-up.
Why does it happen? First is that you have enough money to spend more on pets. Second is that the young consumers born after 1990 or 1995 have a stronger need for pets' company. Of course, this is also related to the decline in the marriage rate, along with the aging population and other factors, which makes pets a more important role in their family. This sector is a typical example of consumption trade-up. It did not happen five years ago. It was very very tiny ten years ago. But it may be a highly promising field for investment in the future.
In addition, our optimism also comes from the demographic change.
Let's take a look at Vans. Putting aside the somewhat financial function, the elderly may never understand why young people need to buy so many pairs of shoes. Another example is the popularity of virtual streamers in Japan, which is totally a thing of the Z generation. In the States, many young people don't use Facebook anymore. They choose Instagram instead, while some even feel that INS is a bit old-fashioned. We think similar things will happen in China, especially for young people, who view WeChat only as a tool to keep in touch with their parents and teachers. They will find another main platform to express their identity - and we believe all of these will happen.
To sum up, we will still be a firm believer and supporter of 2C business. In the field of smart technology, we will stay on top of application layer companies that can help trade-up 2C merchandise. Moreover, we don't think that winter is here. Instead, it is now the best time to prepare and build a solid foundation, and the best time to nurture best companies.